In Heute's collaboration with Porno Store you will find yourself in a virtual experience and amongst products that shed a light on sex & sex work. 
Please find my written contribution to the zine here.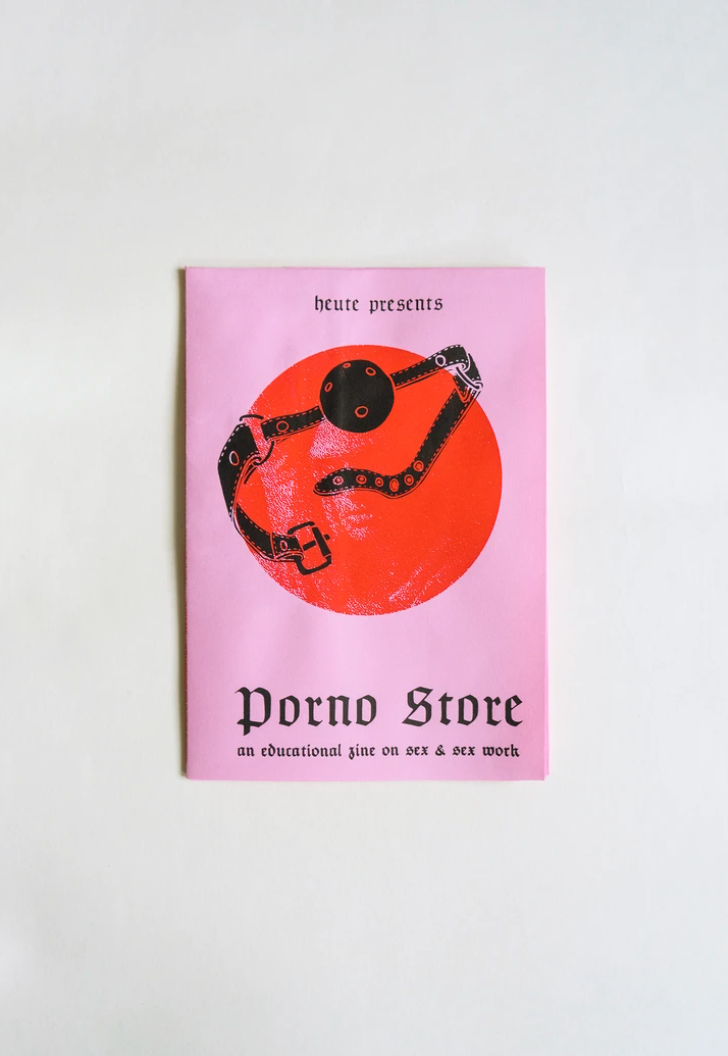 From Porno Store's website:
"a collection of essays by lilla lilith, flamboyadior, hans west, beyond trafficking and slavery, photos by rubis collective and illustrations by ringaile demsyte.
limited edition of 30, hand-printed in amsterdam, individually numbered. 
composed by two zines which, when unfolded, turn into posters.
this educational zine written by PORNO STORE's team and friends delves into society's double standards when it comes to sex/sex work.
we asked questions as "why it's known that sex sells but selling sex is something to be ashamed of?" and exposed themes such as the fetishization of minorities and harm reduction."