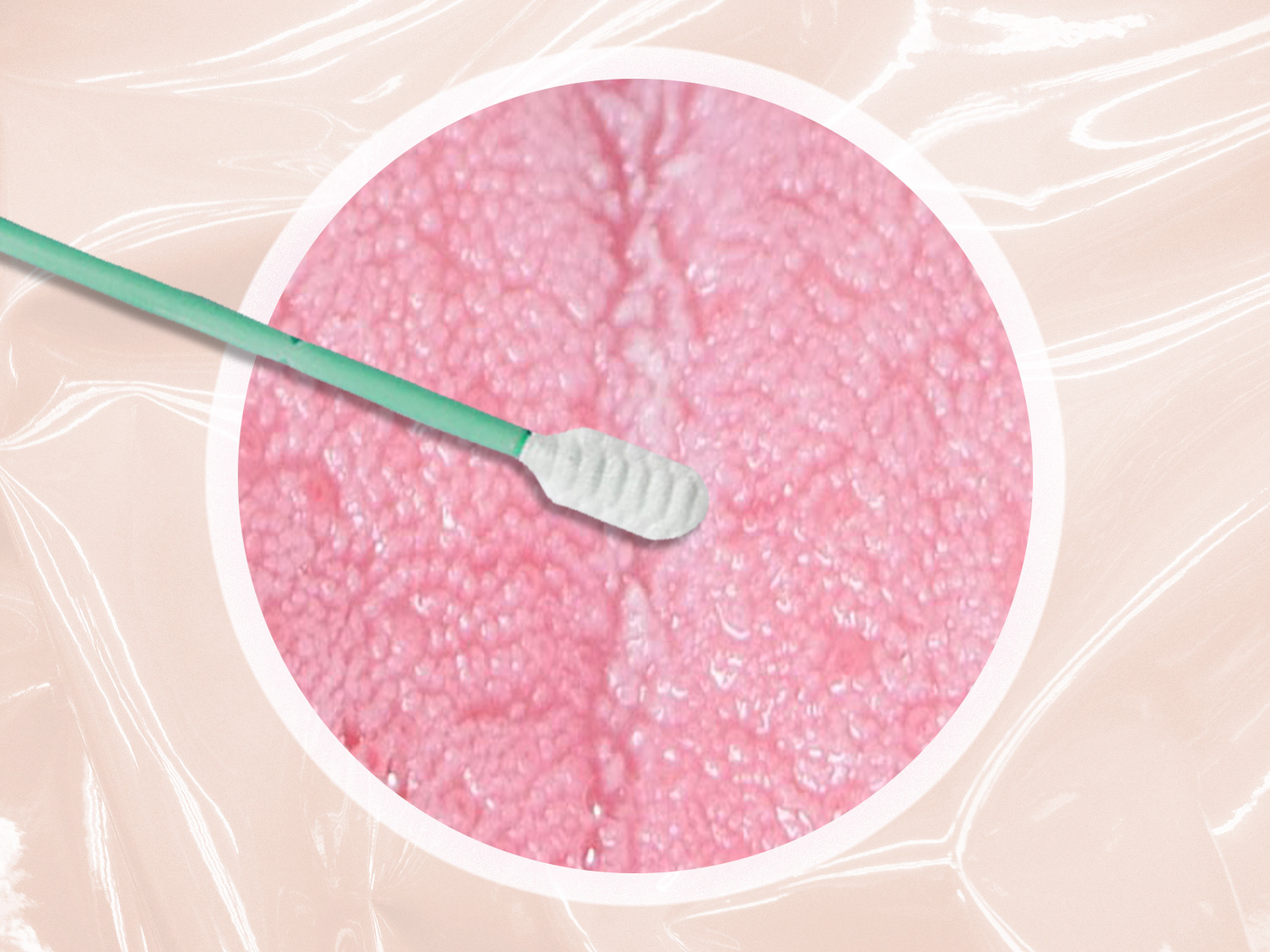 As an artist, questions of our being-in-the-world is at the core of my work.
As an escort, questions of intimacy is of particular interest.
The legality of sex work in Amsterdam has enabled transparency in the works "Purchased" and "Contaminated", as part of the series "Documentations of Intimacy", which aims to encourage new perspectives and open up conversations on these matters. 
Purchased encounters are brief, secretive, anonymous; they are sexual, at times emotional, and not uncommonly, they form moments of intimacy. A kiss leaves the saliva, along with the DNA, of the other person in your mouth for a period of time. After these transactions, I swabbed my mouth and systematically stored the samples, thus preserving and documenting our combined DNA and the encounter with those who purchase sex from me. 
In extension, contamination lurks behind the aspects of trust and virtuousness in intimacy and holds a significant part of the stigma towards sex work. During my performance, strangers were invited to swab their mouths, and I, in turn, would swab my with the same one. These moments mimic the process of purchase: the preparatory cleansing, the sometimes peculiar moment before the action, and the blurring of bodily boundaries. The systematic documentation of my bookings, as seen in "Purchased", is exclusive for me as an artist, and so, the moments of contamination were only preserved but not recorded. 
A collection of kisses without sentiment, initially each a unique shared moment, but ultimately indistinguishable from one another.